Objectives
MAREMED is dealing with the following themes:

Maritime policy governance, the integrated management of coastal and maritime areas, fisheries, adaptation to climate change in coastal areas, efforts to reduce pollution and data management.
Objectives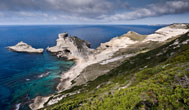 These themes fulfil the strategic and political objectives of:

- the European Union and its Blue Book on European Maritime Policy, as well as the ICZM Recommendation, the Water Framework Directive, Marine Strategy, the Communication on Best Practice in Integrated Maritime Governance, the strategy for the planning of maritime activities, fisheries regulations (EFF Regulation 1967/2006), the REACH Directive, the INSPIRE Directive and the European Marine Observation and Data Network (EMODNET);

- the Mediterranean Action Plan, which was signed by all Mediterranean governments 30 years ago, and the regional activity centres such as REMPEC, the Plan Bleu, PAP/RAC, etc.;

- the Barcelona Process: Union for the Mediterranean, for which the depollution of the Mediterranean is a priority; this can only be achieved through the development of an overall strategy on coastal issues at transnational level and the introduction of innovative governance methods.

The objective of the project is to develop tools for enhancing and coordinating regional, European and Mediterranean policies on these six thematic strategies.
Expected results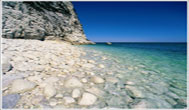 The development of innovative approaches to territorial governance will be achieved by improving the coordination of regional maritime policies with each other and with other levels of governance, in particular the national, European and Mediterranean levels.

The development of cooperation between technical stakeholders will facilitate:

- the development of pilot schemes and the development of operational instruments to support territorial maritime policy decision-making;

- the identification of specific Mediterranean problems encountered in the implementation of the European policies concerned;

- to ensure that maritime policies developed by regional territories are better exploited by European and Mediterranean authorities.

- the development of more effective transnational projects and better use of the results of past projects;

- the development of dialogue on maritime policy in the framework of the Barcelona Process:Union for the Mediterranean.